StraightPerm.com – Wave Perm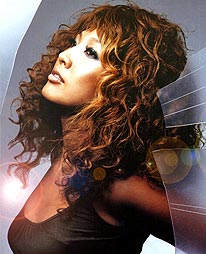 If you have a Straight Perm and would like to go back to natural, we recommend to wait a month between process. All process depends on hair condition and the stylist view that is fit for you. All stylist are trained professionals that specialize in all types of perms.
Consultation is needed before an appointment. Price may vary depending on style and length of hair.
Digital Perm:
A perm processed by electricity that starts from the ends, to give a curling iron effect. This perm does not process few inches from the scalp.
Rainbow Perm:
Same as digital, except this process starts from the scalp to ends and gives a beautiful no frizz curl.
Ceramic Perms:
A perm using ceramic rods that has tension and control to a big curl to a tighter curl.
Well Living Perm:
This process has ionized perm rods that is very delicate on your hair without any damage. Results are natural looking waves.